Active Geometric Shape Models and CSF Detection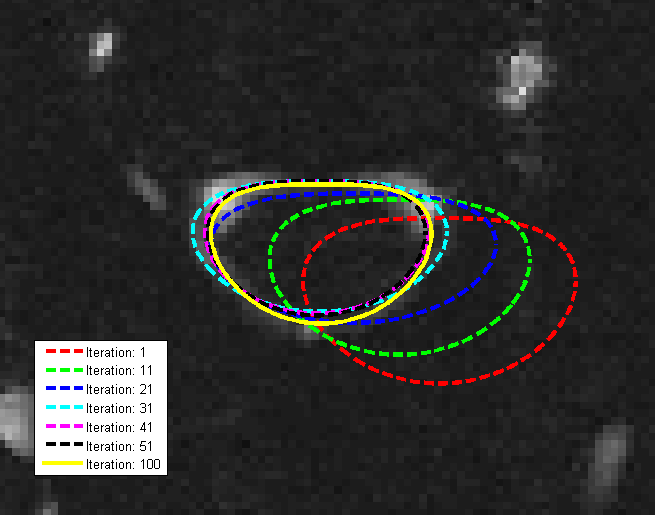 I have been working with Prof. Kim L. Boyer to develop a novel approach, the Active Geometric Shape Models, to fit parametric shapes to data and images. Our paper is published on CVIU.
COSBOS: COlor-Sensor-Based Occupancy Sensing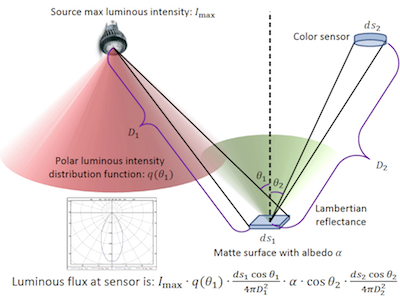 With multiple color-controllable LED fixtures and color sensors, our COSBOS technique enables low-cost and privacy-preserving occupancy distribution estimation. The direct application of this technique is occupancy-sensitive smart lighting, in which the system automatically delivers the light that best suits the occupancy scenario in an indoor space.
Learning-Based Knee Cartilage Segmentation in 3D MR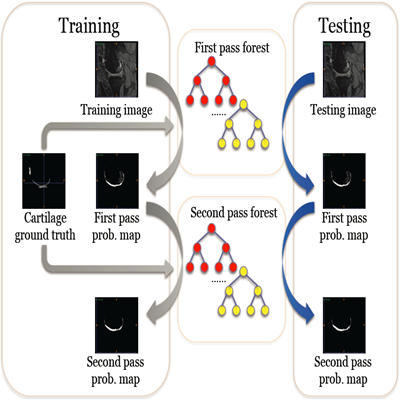 The automatic segmentation of human knee cartilage from 3D MR images is challenging due to the thin sheet structure of the cartilage with diffuse boundaries and inhomogeneous intensities. We present an iterative multi-class learning method to segment the femoral, tibial and patellar cartilage simultaneously, which effectively exploits the spatial contextual constraints between bone and cartilage, and also between different cartilages. High accuracy and robustness is achieved on 176 volumes from the OAI dataset.